On today's show, we look back at two of our earlier charity interviews...the Elgin Children's Foundation in Knoxville, Tennessee and HANDY in Fort Lauderdale, Florida.  Later we listen in to the second part of our Hero of the Week interview with Our Military Kids.
From everyone at Peace Fund Radio, thank you for tuning in to another year of our show.  Wishing everyone a wonderful New Year.  It's incredible when we think about it...we've been bringing you a weekly episode since December 2012.  We hope that we've succeeding in bringing our listeners heartfelt insights into the issues facing children today and the charities out there making a difference.  
From a variety of celebrities from the worlds of music, television, and film who've made it their missions to lend giving hands, to representatives from charities who are in the trenches fighting for children every day, to the kid heroes who are doing amazing things in their community, to ordinary people who've overcome extraordinary circumstances to make a difference in their local and global communities, our show strives bring you issues and discussions that are sometimes tough, sometimes shocking, often heartwarming, but always honest and revealing. 
The number of Tennessee children living in poverty is continuing to increase and more than a third of children are living with insecurely employed-parents.  Health problems facing Tennessee children living in poverty are the worst in the nation, according to the report from the American Institutes for Research, a national nonprofit that oversees the National Center on Family Homelessness.  More than 27% of all children in the state live in poverty.
While in Knoxville, Tennessee in June, Adrian took the opportunity to visit Elgin Children's Foundation.  Elgin Foundation serves children in rural Southern Appalachia to encourage the habits of lifetime wellness, educate them to become lifelong learners, and empower communities to proactively create and provide environments where every child will flourish and mature into productive citizens.
Since its inception, the foundation has been overseen by Thompson's son, B Ray Thompson Jr., and has helped more than 35,000 disadvantaged children in Kentucky, Tennessee, and Virginia receive dental treatment that their families otherwise could not have afforded.  
In 2013, Elgin Foundation tackled another need in the same geographic area. Research indicated that many children in these rural areas fell behind as early as kindergarten in reading and comprehension skills. And between kindergarten and third grade, those children only fell further and further behind.  The foundation expanded to provide reading and literary comprehension assistance to those children. Today, the goal is to help 90% of children in the 45 participating schools read on or above grade level by third grade. They also have an advocacy program that confronts issues of child abuse and neglect.

Adrian was joined by B Ray Thompson Jr., Tim Rogers (Executive Vice President), Adella Thompson (Board Member and granddaughter of the founder) to talk about the work the organization is doing.
It is with great sadness we have learned that B Ray Thompson Jr. passed away just days after we had the opportunity to talk with him.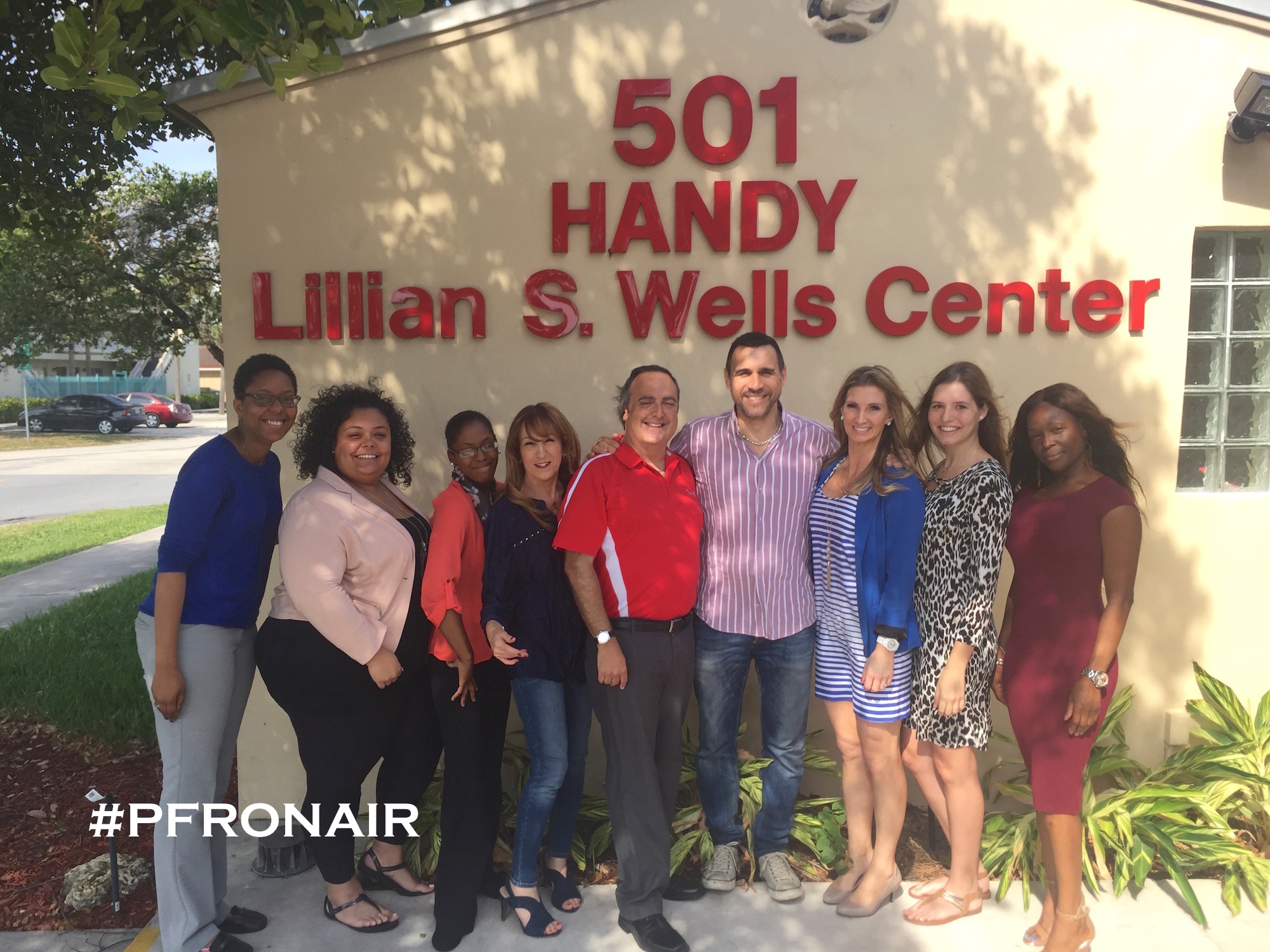 The United States has one of the worst records among industrialized nations – losing on average almost five (5) children every day to child abuse and neglect.
All forms of abuse are likely to result in emotional problems for the child, in particular, a lack of self-esteem and distrust of adults. The longer the abuse goes on, the more serious are the effects. Abused and neglected children are more likely than other children to be self destructive or aggressive, to abuse drugs and/or alcohol, or become young offenders or "street kids". In some situations abuse and neglect may result in permanent physical damage.

Even when removed from abusive homes, these children face overwhelming challenges.  This is where a good mentoring program can help empower these youth.  A caring and well-trained adult can inspire and guide a youth in foster care to pursue a productive future and reach his or her full potential. 
While in Fort Lauderdale, Adrian visited a nonprofit that is meeting the needs of some these children through programs that take them from early childhood into adulthood.  HANDY…which stands for Helping Abused Neglected Disadvantaged Youth… has transformed the lives of over 50,000 children and family members in Broward County since they opened their doors in 1985.  

Their award winning LIFE Program focuses on education, youth development and economic self-sufficiency. All youth receive assessments, academic planning and evaluations, case management, counseling and academic support. Program activities include tutoring, mentoring, social and recreational activities, emergency needs assistance for food, clothing, housing, education workshops, life skills training, post-secondary educational support, connection to internships, assistance with job placement, service learning projects and self-advocacy.

Their impact is impressive:  97% of youth remain in school and are promoted next grade, 95% of graduate high school, 68% of scholars graduate college, 92% of youth decreased risky behaviors, and more.
While at HANDY, Adrian spoke with CEO Evan Goldman, Program Compliance Manager Monique Ishmael and Life Coach Sergio Allen.
In this week's Hero of the Week segment we join Kimberly for the second part of an interview with Our Military Kids.
Our Military Kids is a nonprofit organization that supports children, ages 5-12th grade, of deployed National Guard and Reserve service members and children of wounded warriors from all service branches. Grants pay for participation in activities that help children cope with stress and anxiety while their parents are recovering or absent.
In early 2005, they started small, with a pilot program focused on a National Guard unit from Winchester, Va. The pilot program was extremely successful, and they expanded to help all deployed Reserve and National Guard families living throughout Virginia.

Calls from deploying citizen soldiers were sometimes heart-breaking. Feeling the need to help more children cope with the challenges brought on by lengthy separations, they began covering families living in Maryland and the District of Columbia.

In 2006,  Our Military Kids expanded its program once again, this time to include children of both active and reserve/guard wounded and fallen warriors, whose families were struggling to deal with financial and emotional hardships.

Today, Our Military Kids, is a national organization. With the help of generous donors and volunteers, we have empowered more than 44,000 children.