On today's show we visit with Evan Goldman, Monique Ishmael and Sergio Allen from the Fort Lauderdale nonprofit HANDY and later Rory Lee joins us to talk about Our Girls.
April is National Child Abuse Prevention Month.  National Child Abuse Prevention Month, also known as Child Abuse Prevention Month in America, is an annual observance in the United States dedicated to raising awareness and preventing child abuse. April has been designated Child Abuse Prevention Month in the United States since 1983.
American children are suffering from a hidden epidemic of child abuse and neglect. National child abuse estimates are well known for being under-reported. The latest 2015 Child Maltreatment Report from The Children's Bureau was published in January 2017. The report shows an increase in child abuse referrals from 3.6 million to 4 million. The number of children involved subsequently increased to 7.2 million from 6.6 million. The report also indicates an increase in child deaths from abuse and neglect to 1,670 in 2015, up from 1,580 in 2014. Some reports estimate child abuse fatalities at 1,740 or even higher.
The United States has one of the worst records among industrialized nations – losing on average almost five (5) children every day to child abuse and neglect.
The ability to live a productive life – to love, laugh and achieve great things – begins in childhood.  Abuse, neglect, family dysfunction, and childhood trauma can derail a child's potential. 

All forms of abuse are likely to result in emotional problems for the child, in particular, a lack of self-esteem and distrust of adults. The longer the abuse goes on, the more serious are the effects. Abused and neglected children are more likely than other children to be self destructive or aggressive, to abuse drugs and/or alcohol, or become young offenders or "street kids". In some situations abuse and neglect may result in permanent physical damage.
Even when removed from abusive homes, these children face overwhelming challenges.  This is where a good mentoring program can help empower these youth.  A caring and well-trained adult can inspire and guide a youth in foster care to pursue a productive future and reach his or her full potential. One study found that after a year in a quality-mentoring program, youth in foster care exhibited improved social skills, were more able to trust adults, and had greater self-esteem. Mentoring programs can also help youth overcome the challenges of the many transitions they have endured by providing consistent, caring support and modeling of important life skills.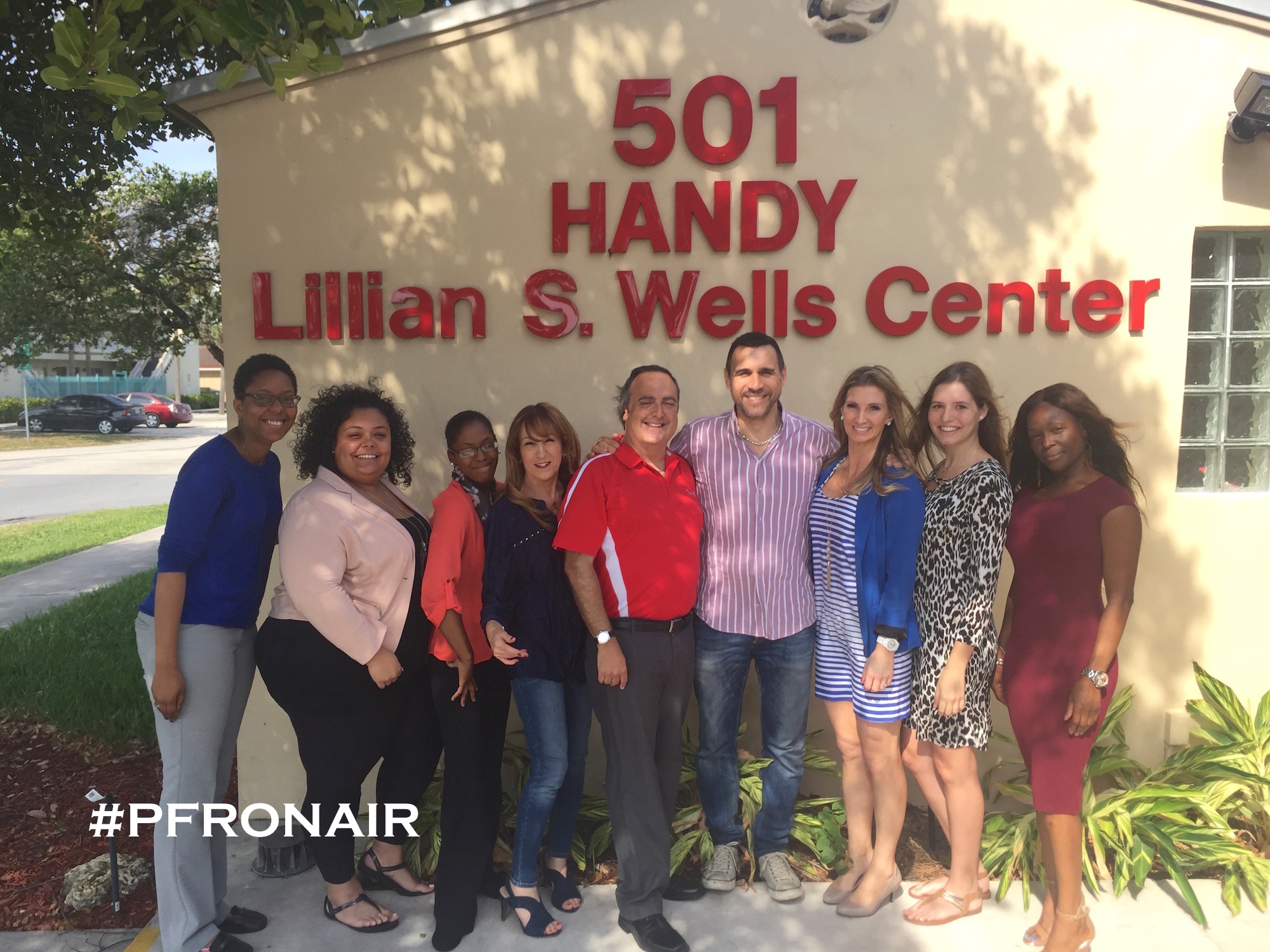 While in Fort Lauderdale, we had the opportunity to talk with a nonprofit that is meeting the needs of some these children through programs that take them from early childhood into adulthood.  HANDY…which stands for Helping Abused Neglected Disadvantaged Youth… has transformed the lives of over 50,000 children and family members in Broward County since they opened their doors in 1985.  
Their award winning LIFE Program focuses on education, youth development and economic self-sufficiency. All youth receive assessments, academic planning and evaluations, case management, counseling and academic support. Program activities include tutoring, mentoring, social and recreational activities, emergency needs assistance for food, clothing, housing, education workshops, life skills training, post-secondary educational support, connection to internships, assistance with job placement, service learning projects and self-advocacy.
Their impact is impressive:  97% of youth remain in school and are promoted next grade, 95% of graduate high school, 68% of scholars graduate college, 92% of youth decreased risky behaviors, and more.

During our discussion, we spoke with CEO Evan Goldman, Program Compliance Manager Monique Ishmael and Life Coach Sergio Allen.
Rory Lee is an international makeup artist and the CEO of MakeupByRory.
One of Rory's passions is being able to help empower young women. She is the Founder of Our Girls Enrichment Program, which is a 501c3 non profit created to enrich and empower young women through innovative makeup artist and life skills workshops. 
Our Girls provides holistic workshops to enrich and empower young women overtaken by unfortunate circumstances.  These inspiring workshops share life-lessons and skills for girls to rediscover themselves inside and out.  Our Girls have survived domestic abuse, incarceration, drug addiction, homelessness, or have been at risk for one reason or another. Rory believes that everyone deserves to be given a fresh start in life. It is her goal to provide these girls with the confidence to overturn their past and allow their inner strength and beauty to flourish into the woman they are meant to be.
When we support the growth and empowerment of women and girls, we raise the quality of life for everyone. This is because when women lead they not only lead businesses, they lead in their community, they fight for their children, and they give voice to issues that are important to our collective future — like education and health care.

Cavan McIntyre-Brewer is a soldier's child who delivers warmth and comfort to veterans and wounded warriors.

The 15-year-old runs Socks for Vets, an organization that gives socks, blankets, rain ponchos, and other comfort items to veterans in nursing homes or who live on the streets.  They serve about 15,000 people a year.
Cavan got the idea for his project in 2009, while his dad, Army Captain Steven Brewer, was deployed.  He missed him a lot and to help fill the void, then-eight-year-old Cavan went to a veterans' home with his Cub Scout troop to sing Christmas carols.
There, Cavan learned that he wasn't the only one who felt lonely. A Korean War veteran at the home wanted a checkers partner, so Cavan agreed to come back. During subsequent visits, Cavan noticed that many of the veterans lacked basic comfort items.  He found a lot of them didn't have socks and stuff.  
Soon, Cavan enlisted churches and civic groups, such as 4-H and the Pennsylvania Renaissance Faire, to pitch in with supplies and a network of volunteers.  The project expanded to include veterans around the country, including those who don't live anywhere. 
In 2015, Operation Homefront recognized Cavan for his work, honoring him as the Army Military Child of the Year.